The Secret to Scaling: RevOps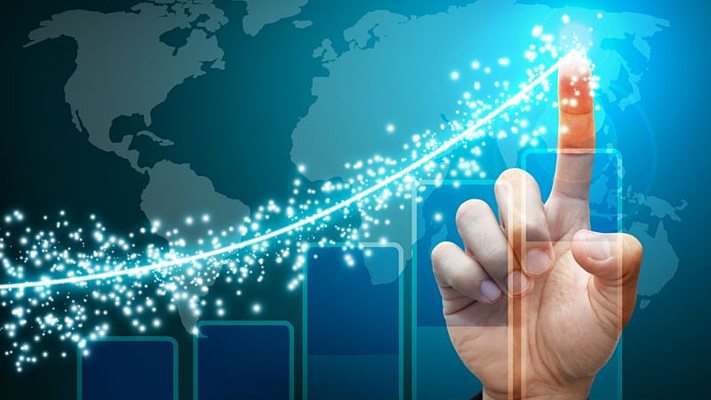 By Grace Andres, CROs2Go  Partner
How companies approach revenue is forever changing. It's helpful to understand smart ways to grow your revenue: What is Revenue Operations (RevOps)? Why is it critical to scaling your business?
RevOps is the technology stack and operational workflow that supports the life cycle of your customer and aims to maximize an organization's revenue potential.
Imagine that revenue is the result of your Marketing, Sales, and Customer Success departments acting as one supercharged revenue driving team. This is RevOps.

When RevOps is properly implemented, it helps an organization to zero in on efficient processes, improve customer acquisition, increase customer satisfaction, and establish a company culture focused on scaling revenue. The three pillars of RevOps are: Process, Technology Stack, and People.
1. Process
It is vital to the success of your organization to have the right processes in place to create a culture of collaboration in alignment with the customer journey. RevOps creates systematic processes that foster accountability and trust within your organization. This will help turn customers into raving fans and you will start to see other benefits like shorter sales cycles, improved retention, and increased upselling and cross selling.
2. Technology Stack
It's critical that your technology stack includes automation, all platforms within the stack "talk" to each other, and users actively use the tools. The tech stack needs to align with your customer journey from marketing to sales to customer success. A few tech stack examples would be your CRM, marketing automation platform, and your service hub.

3. People
Perhaps you have heard this before: "The Team is disjointed and isn't working together." The premise of a successful RevOps foundation is having team members aligned with the company's revenue goals. Their roles and responsibilities are intentionally mapped out with clear ownership. RevOps breaks down silos between team members in the revenue team. From marketing, to sales, to your service department, it's critical that the customer experience is cohesive through their journey with the organization. All departments are rowing in the same direction as one holistic revenue team with specific roles of expertise that support providing the customer with an extraordinary experience.
So where do we start?
The first step in building an optimized RevOps team is to conduct an audit and gap analysis, define your customer life cycle journey, build the RevOps ecosystem with a focus on customer and revenue orientated processes, and finally, deploying your RevOps strategy.
Audit & Gap Analysis
It is important to understand your current customer life cycle journey as it exists today. You will want to do a full audit and gap analysis of your processes, technology stack, and people to understand where the gaps exist.
Define
The different departments within the revenue team need to have the same understanding of the customer life cycle and have the same unified revenue goals. It is critical that all departments have a cohesive understanding of the revenue goals, how to use the technology stack, messaging, and analytical tools.
Build
At this point, you understand your gaps. You have defined revenue goals that align with the customer journey. Now it is time to start building. This can include adopting integrations between technologies, writing or tweaking the sales playbook, modifying compensation plans to motivate the revenue team, building a demand generation engine, and a dashboard that shows KPIs.
Deploy
This is the best part: time to deploy. You will now activate all the hard work you have rendered over the course of creating or revitalizing your RevOps strategy. You will turn your new integrations on, the new go-to-market messaging will be deployed, the customer surprise and delight strategies will go into effect, and revised team member roles will ignite. Once deployed, it is encouraged to modify as needed to adapt to any customer journey changes.
The most common areas of RevOps gaps are:
Underuse of the technology stack or enforcement
Misuse of the tech stack from the revenue team
Overlap of functionality between processes and people
Lack of ownership and accountability
Lack of integrations between technologies resulting in redundant work
The customer life cycle looks slightly different for every organization so remember to focus on the big picture. There isn't a perfect playbook that works for every company. Focus on the customer life cycle and align processes, the technology stack, and people around the customer journey. This will create customers that are raving fans and team members that rally behind revenue-generating goals, ultimately leading to revenue that scales.
Want to learn more about RevOps and how to scale your organization? Schedule a no-obligation consultation here. I look forward to learning more about your company and your revenue goals.