Chinese upstart challenges Amazon
By Saundra Latham, Editor at LinkedIn News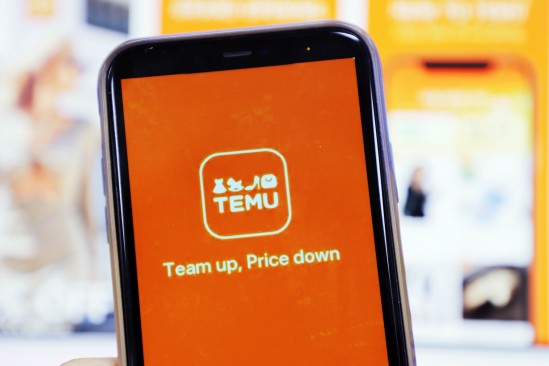 Amazon isn't shaking in its boots just yet, but Chinese e-commerce firm Temu is starting to win over some U.S. shoppers. In May, Americans spent 20% more with Temu than Shein — another buzzy Chinese e-commerce retailer — and Temu has topped Apple's App Store by several metrics for much of the year. Inflation is helping boost Temu, which sells an array of products for cut-rate prices, as is relentless advertising on social media. Still, Temu is under scrutiny for its handling of personal data, and lawmakers are proposing tighter tariff rules that could hurt sales.
Amazon won't include Temu in its price-checking algorithm, which aims to ensure Amazon's prices stay competitive. The move signals that Amazon doesn't consider Temu a reputable marketplace, Reuters notes.

BY
#Amazon no longer matches competitor Temu as part of its price comparison algorithm – but why is that a problem?
Temu is a rival marketplace that launched in September, offers low-priced goods largely shipped from China, including home goods, electronics, and apparel​.
Amazon cites non-compliance with its strict guidelines and concerns around counterfeits to justify the exclusion of Temu.
Amazon also said it aims to prevent its sellers from being forced to drop their prices to unprofitable levels.
🙋‍♂️ 𝗕𝘂𝘁 𝗵𝗲𝗿𝗲'𝘀 𝘁𝗵𝗲 𝗽𝗿𝗼𝗯𝗹𝗲𝗺:
Amazon's pricing algorithm uses automated and manual tracking methods to check product prices sold outside its marketplace.
And suppresses the Buy Box of 3P sellers that are charging significantly more than Amazon's rivals.
The exclusion of Temu is a manual intervention by Amazon's leadership team that shows how much market power the online retailer has.
The online retailer basically single-handedly decides whether or not its 3P sellers must charge competitive prices for their products.
Which one could argue is the opposite of free market trading.
—
So what do you think?
Is the exclusion of Temu from Amazon's pricing algorithms justified?
Let me know your thoughts in the comments!
Price war: Amazon excludes rival Temu from competitive price checks
reuters.com • 4 min read
NEW YORK, June 13 (Reuters) – Amazon is excluding its new competitor Temu from its price searching algorithm that checks if products sold on its platform are competitive with rivals, saying the site doesn't meet its standards.
According to Amazon, Temu, an e-commerce marketplace that launched in September, does not meet its strict qualification requirements for Amazon's fair pricing policy. That means some low-priced general merchandise on Temu, owned by PDD Holdings, could beat out prices offered by Amazon's marketplace sellers.
The pricing algorithm, which uses automated and manual tracking methods, checks products found on and off Amazon to ensure merchants on its marketplace are not charging significantly more than Amazon rivals are.
Amazon is wary of engaging in a price war with competitors it does not consider reputable. The company said its qualification standards ensure that it does not compare or match prices against what is sees as merchandise from questionable marketplaces – including products that might be counterfeit.
Much of the merchandise sold on Temu is from vendors and suppliers based in China. In advertisements and on social media platforms, Temu has touted low prices for home goods, electronics and apparel shipped from China, including $5 dresses and $2 makeup brush sets, with the hopes of competing with Amazon.
Neither Temu nor its U.S.-based lawyer at Mandell Menkes returned multiple messages seeking comment. On its website, the company states that it has "a strict policy against the listing or sale of products that violates a third-party's trademark, copyright or patent rights."
Temu is "not actively involved in the listing and sale of sellers' items," and vendors are responsible for getting the necessary licenses for their stores, the statement says.
Amazon's decision to ignore Temu's prices – rather than compete with them – highlights the dilemma Amazon faces in keeping prices competitive while ensuring that products on its platform are safe and authentic.
To be sure, Amazon has battled its own counterfeit problem in past years. The retailer says it has ramped up its reporting of fakes to law enforcement along with other initiatives to track and combat counterfeits.
Temu's general merchandise value, or total value of goods sold, has increased from $141.5 million in January to $634.8 million in May, according to YipitData.
Amazon merchants without competitively priced merchandise face having Amazon remove their Buy Box – a button that enables shoppers to easily purchase products – until the Amazon merchant matches the prices of their competitors.
Amazon punishes repeat offenders whose products are perceived to be overpriced by suspending or removing them from its marketplace.
"If we see pricing practices on a store offer that harms customer trust, Amazon can remove the Featured Offer, remove the offer, suspend the ship option, or in serious or repeated cases suspend or terminate selling privileges," according to Amazon's Marketplace Fair Pricing Policy section on its website.
Amazon says it works hard "every day to provide customers with low prices." However, if the company were to compare prices to Temu, it could result in swathes of sellers being penalized or forced to drop their prices to unprofitable levels.
Feixiang Wang, the chief executive of China-based MaiBo Technology Company, told Reuters in an interview that he found alleged copies of his company's $25.99 FitBeast-stamped exercise equipment on Temu for less than $5. When he saw the products, he worried that he would be penalized under Amazon's fair pricing policy.
Wang sued Temu in May, alleging in U.S. District Court in the Northern District of Illinois that Temu and its vendors infringed on his copyrights and caused damages to his sales. After "seeing the success" of FitBeast exercise equipment, Temu and its vendors copied and sold the products to steal its "business success," his complaint alleges.
Shenzhen Kangmingcheng Technology, which sells $29.99 Hicober-branded microfiber hair turbans on Amazon, is also accusing Temu of infringement in a lawsuit filed in April. Temu carries a similar turban sold for $5.88, its lawsuit says.
The pending U.S. lawsuits are among the first legal battles between Amazon sellers and Temu, according to court filings.
Reporting by Arriana McLymore; Editing by Vanessa O'Connell and Deepa Babington