Why young people in every sphere – not just business and politics – should learn to lead
Leadership is most commonly held to be the ability to motivate others to achieve set goals. For some, this means being heroic and special. The world stood still when Nelson Mandela died. His achievements alone – the freedom fighter turned political prisoner, the first black president of South Africa, the Nobel peace prize winner – would qualify him as a great leader.
For others, leadership is synonymous with management. But although these words are often used interchangeably, they don't actually mean the same thing. You might well have had firsthand experience of a manager you would not necessarily choose to follow, but whom you must obey simply because they are in a position of authority and you don't want to lose your job.

My research shows that what sets a leader apart from a manager is an extraordinary form of influence. And far from being the sole preserve of business and politics, every collective – no matter the profession or activity – needs someone at the helm.
---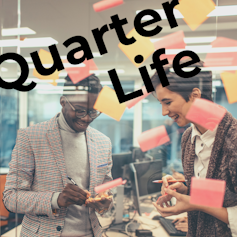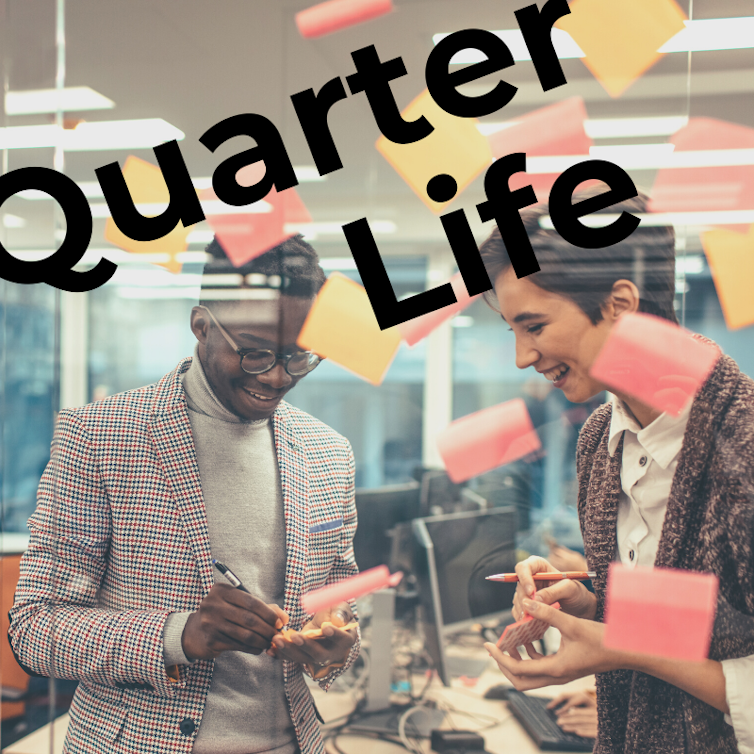 This article is part of Quarter Life, a series about issues affecting those of us in our twenties and thirties. From the challenges of beginning a career and taking care of our mental health, to the excitement of starting a family, adopting a pet or just making friends as an adult. The articles in this series explore the questions and bring answers as we navigate this turbulent period of life.

Core leadership skillsets
At every stage and in every sphere of life, people need someone who can champion their values and fight for their needs. This means that even a 20-year-old in their first low-paid job should think about striving to gain leadership skills – and research identifies four main skillsets to develop.
Entrepreneurial skills involve identifying opportunities where others see problems or confusion, and being able to figure out how best to exploit them. Crucially, it means not being afraid to take risks. In 2018, Greta Thunberg risked jeopardising her school results when she started her lone school strike for climate, aged 15. The 2019 Nobel peace prize nominee has gone on to galvanise a global youth activist movement.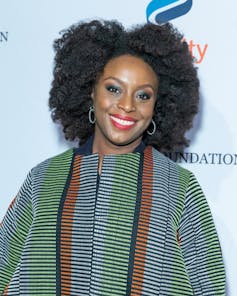 Technical skills, meanwhile, are the competencies and analytical abilities to excel within your field. The literary and intellectual mastery that Nigerian author and feminist thinker Chimamanda Ngozi Adichie has achieved was made plain in 2021 when she was recognised as one of the BBC's 100 women of the year.

Interpersonal skills are the third set – the ability to understand and work with people. Being a good and compassionate communicator means you are able to make better decisions and build more effective teams. Mahatma Gandhi's profound empathy, paired with his willingness to live like the people he sought to help, made him an excellent role model.
Last, conceptual skills allow people to process and analyse complex situations and generate new ideas. This means you are able to plan strategically and creatively solve problems. Martin Luther King inspired millions of people with his unwavering vision – a clear picture of a nation's future, which he was able to effectively communicate to his fellow citizens.
Carson achieved these professional milestones despite coming from a disadvantaged background. His story showcases how being a leader involves setting your own goals (envisioning), putting in the work to achieve them (determination and decision-making), and seizing opportunities (risk management).

Heroes and mentors
One of the best ways to cultivate leadership skills is by learning from the successes – and failures – of the people you admire. Oprah Winfrey cites the author Maya Angelou, whom she met early in her career in the 1970s, as her greatest mentor.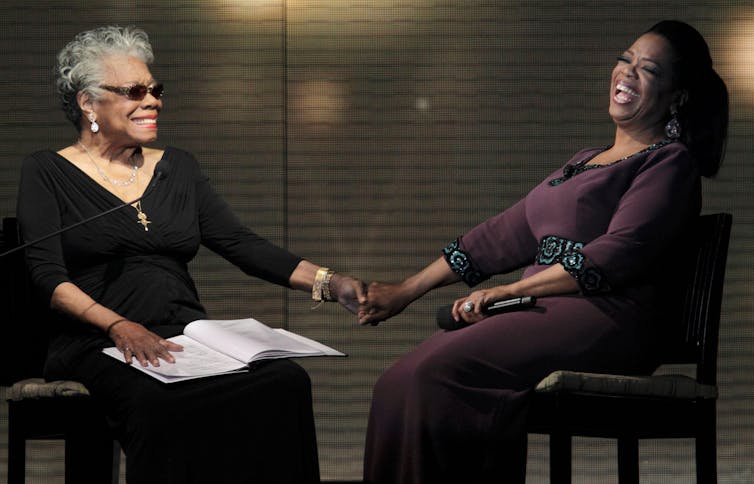 Part of being mentored is learning to develop skills you already have. As Winfrey has said of Angelou: "'When you learn, teach. When you get, give' is one of my best lessons from her."
Investing in personal growth is equally important. Read books, do further training – make a conscious effort to diversify your sources, challenge yourself and keep learning. Take note of your strengths and weaknesses, and tailor your learning accordingly – put plans in place to address those gaps. Stay curious and humble and be methodical in tracking your progress. Remember, no one becomes a leader overnight and nor do they ever reach perfection. Politics is full of people in positions of leadership who lose their way.
Self-reflection is key. Ask yourself why you want to be a leader. Those who seek to wield authority purely for self-gratification often fail. Leadership is best framed as serving whomever you propose to lead.
Source: The conversation