What is outbound telemarketing?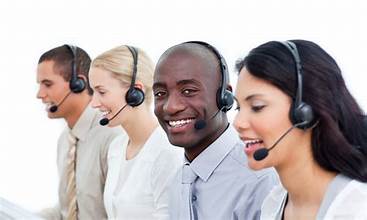 Successful telemarketing requires skills that cover countless aspects of communication. Apart from being good at interpretation, you need to be a shrewd marketer. At the same time, you should carry the weight of your brand. Today, hundreds of companies all over the globe are outsourcing their outbound marketing services to experts.
What is outbound telemarketing?
Outbound telemarketing is the practice of cold calling a potential customer or client to educate them on a product or service and convince them to purchase it. An outbound telemarketing caller tends to follow a script devised as part of a more extensive telemarketing campaign. This script will often include instructions on responding to questions or objections a potential customer or client raises.

Outbound telemarketing services include, but are not limited to:
Lead generation and prospecting
Appointment scheduling
Database updates
Telemarketing surveys
Outbound vs. inbound telemarketing
Not every telemarketing campaign is outbound. Inbound telemarketing services also comprise a vital part of any telemarketing campaign. While the primary difference between inbound and outbound telemarketing is that an inbound telemarketing sales team receives calls, whereas an outbound telemarketing sales team focuses on cold calling, other differences include:
Prospect qualification: An outbound telemarketing sales professional can handle prospect and lead generation, but inbound telemarketing teams may be better suited to fully qualify them. In other words, since people reaching out to your sales team may already be interested in your product, they are more likely to share information about themselves relevant to your telemarketing campaign.
Higher profitability: If your business has a limited telemarketing budget, you may save money if you opt for only an inbound telemarketing team. Assuming you have embarked on other digital marketing campaigns, you can set up an inbound marketing team so that a caller responding to an ad has someone to speak with. Let your other digital marketing campaigns take care of finding the customers, and keep your inbound telemarketing team on hand to complete the sale.
Consultative roles: When contacting your sales team, some customers may view your reps as advisors with a consultative role. This means that, in some cases, your inbound telemarketing team can supplement your customer support team. While separating your sales and customer service operations is still advisable, having another starting point for customer support is never a bad thing.

www.business.com