The marketing tricks that have kept Barbie's brand alive for over 60 years
Rejected by the toy industry at first, Barbie is now one of America's most trusted brands. "She" – the 11.5 inch blonde doll, but also her brand persona – generated worldwide sales of around US$1.5 billion (£1.3 billion) in 2022, and has a brand value of US$590 million.
Barbie debuted on March 9 1959 at the New York International Toy Fair as Barbie Teenage Fashion Model. Sixty-four years later, the doll continues to be the subject of cultural, sociological and psychological interest. By creating an iconic brand with special meaning for fans of all ages (Barbie is marketed to children aged three and older), toy company Mattel has successfully extended the lifecycle of the Barbie brand for well over half a century.
Barbie is also a polarising figure. The brand embodies the notion of a "double bind", celebrated as an inspirational role model while at the same time blamed for creating unrealistic expectations of women, particularly when it comes to how they should look.
But while most toys remain popular for only two or three years, Barbie's long-term success reflects Mattel's responsiveness and adaptability to the changing cultural and political discourse in society and around this doll. So how has the company done it?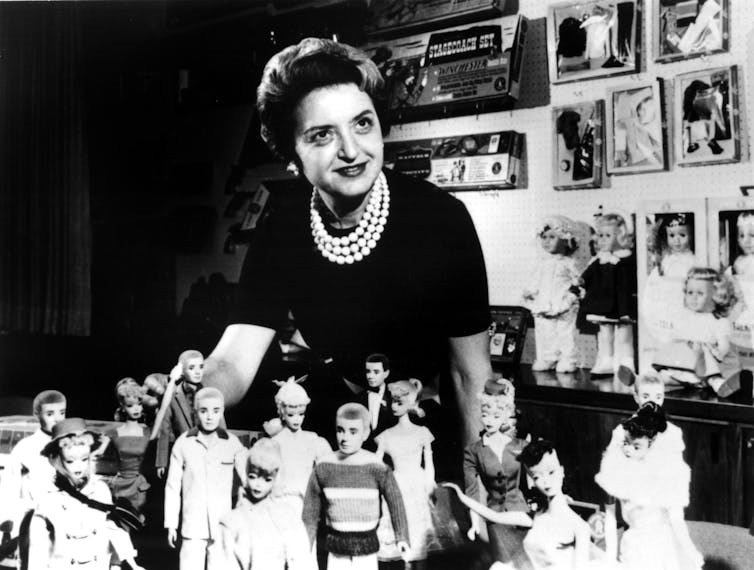 A Barbie girl, in a Barbie world
Research shows there are many ways to build and sustain brand characters, but Mattel has used a "multiply" strategy for Barbie. This has involved introducing other characters that play supporting roles in Barbie's "world".
Over the years, these supporting acts were introduced to portray Barbie's relationship with friends and family. First there was Ken (1961), Barbie's boyfriend, then her younger sister Skipper (1964), followed by friends including Midge (1963) and Christie (1968), the first black Barbie character.
The storylines and individual characteristics of these additional characters connect to Barbie's persona and increase brand visibility. Mattel has also used storytelling tactics such as announcing that Barbie and Ken had officially broken up on Valentine's Day in 2004 (they got back together in 2011). Such stories resonate with fans' emotions, sustaining interest in the brand.

These tactics typically work for a while, but how has Mattel sustained true brand longevity for this long? There are many strategies designed to revitalise mature brands. Mattel successfully extended Barbie's brand to capture new audiences, drive growth and expand into new types of products beyond dolls.
This is a risky endeavour if the brand is stretched too far. But Barbie's brand has been successfully extended into other profitable categories such as clothes, accessories, cosmetics and entertainment (music, movies and games). And now, after several computer-animated, direct-to-video and streaming television films, Barbie's first big budget, live action movie will be released in cinemas in July 2023.
Early reports suggest the movie – helmed by Oscar-nominee Greta Gerwig, who also directed Little Women (2019) and Lady Bird (2017) – is likely to be rated PG-13. This is not the "universal" rating you might expect for a film about a popular toy. It hints at another strand of Mattel's successful Barbie branding strategy: nostalgia.
Life in plastic, it's fantastic
Alongside ongoing efforts to appeal to young girls, Mattel also deliberately targets older consumers. Specific objects – not just toys but clothes, food such as sweets, or even items like vinyl records – can give a physical form to a set of attitudes, relationships and circumstances for people. This evokes a powerful sense of the past.
This kind of nostalgia generates trust and positive attitudes towards a brand, influencing consumer preferences when it comes to choosing between toys.
In addition to the upcoming film, Mattel has attempted to capitalise on the nostalgia Barbie evokes in other ways. It sells more sophisticated designer and limited edition lines of collectible dolls aimed at adult fans, for example. These items are typically sold in speciality or boutique stores, and carry higher price tags than the average doll.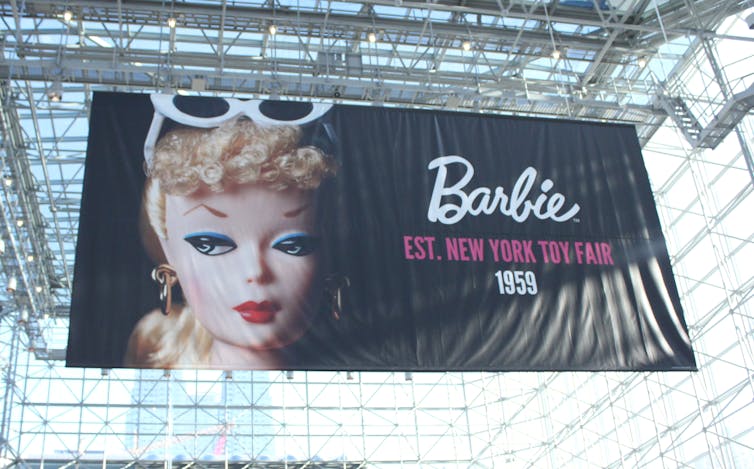 Criticism of Barbie
As Barbie's brand has expanded and evolved, the doll has also encountered criticism. Over the years, Barbie went through many transformations to look more confident, and was marketed as having many life options, particularly when it comes to work. There are now Barbie dolls representing more than 200 careers – from astronaut, surgeon, paratrooper, game developer, architect and entrepreneur to film director and even US president.
But critics have argued that these career dolls are a "misfire attempt at inspiring girls". This negative perception of the brand's moral vision is linked to the notion that Barbie is rooted in an ideal of femininity that still characterises women by their physical appearance.
Barbie has been accused of promoting unrealistic body standards, stereotyping and objectification of women, as well as having a negative influence on girls' self-esteem and body image.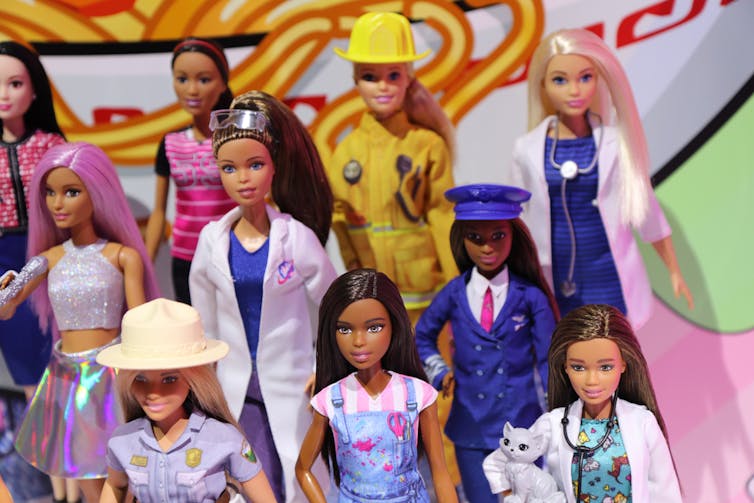 So, faced with declining sales and competition from smaller brands offering dolls with more realistic body types (such as Lottie and Lammily), Mattel launched "Project Dawn" in 2016. This included the launch of Fashionistas, a line of Barbie dolls with different body types (curvy, petite and tall) and abilities, skin tones and eye colours, as well as hairstyles and outfits.
But research suggested that young girls aged between three and ten prefered the original tall and petite dolls. They were negative about "curvy" Barbie, and this doll also received intense public scrutiny.
In 2017, Mattel took another significant step by introducing ethnically and racially diverse dolls of different nationalities, including the first hijab-wearing Barbie doll. However, this approach prompted criticism that Mattel was treating race and ethnic differences as "collectible", and commodifying culture.
Despite this, Barbie continues to be a toy that many children play with. The longevity and iconic status of the doll is a tribute to Mattel's astute marketing and reinvention efforts. These have helped the brand remain relevant even now, 64 years after it was launched.
Source: The Conversation