Apple could be about to make the biggest change to the iPhone in 11 years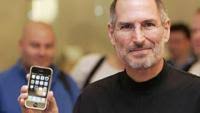 Apple is set to unveil the iPhone 15 in just a few days, and it's widely expected to come with a significant change.
The iPhone 15 is heavily rumored to ditch Apple's proprietary Lightning charger in favor of USB-C charging, marking a milestone for the company by adopting universal charging. The change could ultimately streamline the charging process across various devices — and brands.
The switch would come less than a year after the European Union voted to approve legislation to require smartphones, tablets, digital cameras, portable speakers and other small devices to support USB-C charging by 2024. The first-of-its-kind law aims to pare down the number of chargers and cables consumers must contend with when they purchase a new device, and to allow users to mix and match devices and chargers even if they were produced by different manufacturers.

"This is arguably the biggest disruption to iPhone design for several years, but in reality, it is hardly a dramatic move," said Ben Wood, an analyst at CCS Insight.
That's because Apple (AAPL) has previously switched its iPads and MacBooks to USB-C charging. Still, the company has been resistant to making the change on the iPhone.
Last year, Apple's senior vice president of worldwide marketing, Greg Joswiak, publicly stressed the value and ubiquity of the Lightning charger, which is designed for faster device charging, but noted "obviously we will have to comply" with the EU mandate.
"We have no choice, like we do around the world, to comply with local laws, but we think the approach would have been better environmentally and better for our customers to not have a government [have] that perspective," Joswiak said at the time.
The EU's decision is part of a greater effort to tackle e-waste overall, but could it generate more in the short term as people phase out their Lightning cables. (Apple will also likely need to develop a Lightning cable recycling program.)
Although Apple has voiced environmental concerns over what happens to old Lightning chargers, it has financial reasons for pushing back on the change, too.

The history of the Lightning charger
Apple introduced the Lightning charger alongside the iPhone 5 in 2012, replacing its existing older 30-pin dock connector with one that enabled faster charging and had a reversible design. It also ignited a related accessories business, requiring users to buy a $30 Lightning adapter to connect the device to older docks, alarm clocks and speaker systems.
"For Apple, it was all about being in control of its own ecosystem," said David McQueen, a director at ABI Research. "Apple makes good money from selling Lightning cables and its many related accessories."