Americans have never been wealthier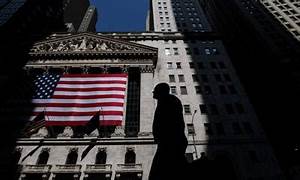 Fueled by a resurgent stock market and rising home values, US household wealth hit a record $154.3 trillion during the second quarter of this year, according to federal data.
Consumer wealth has now completely recovered from the recent inflation-driven drop in stock prices and real estate holdings.
Household and nonprofit net wealth increased by $5.5 trillion, or 4%, between the end of March and the end of June, Federal Reserve data released on Friday showed. This follows an increase of $3 trillion during the first three months of the year. The data is not adjusted for inflation.
This bump in wealth was driven mostly by a surge in the value of Americans' stock market investments, which grew by $2.6 trillion during the quarter. Real estate holdings, including the value of homes, increased by $2.5 trillion.