6 Subtle Ways to Improve Your Ecommerce Store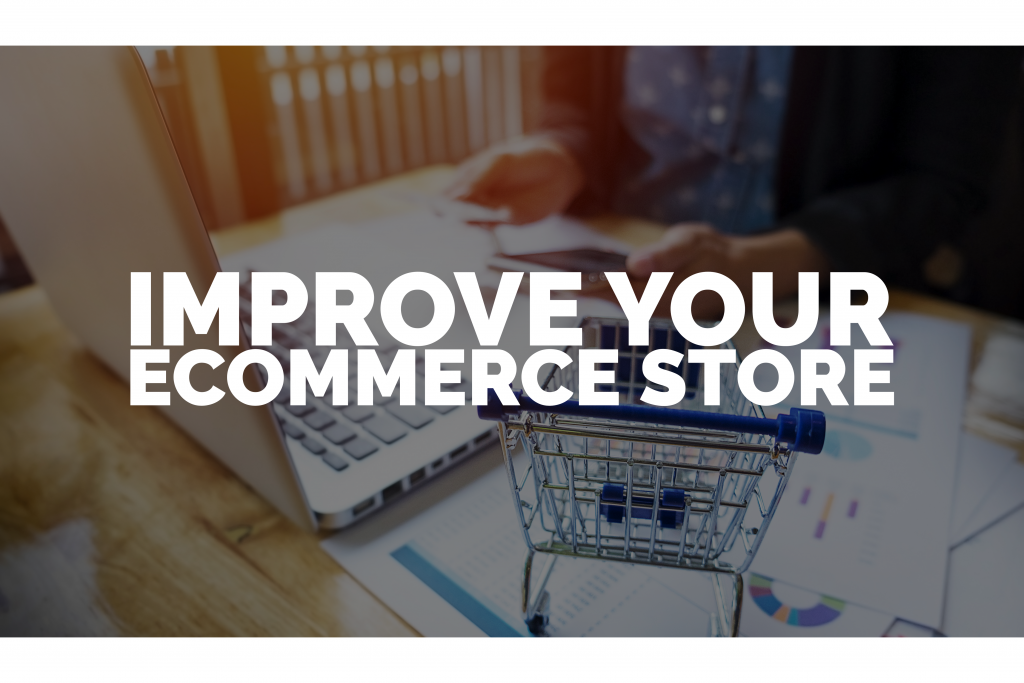 In many ways, a business's ecommerce store is the most important aspect of its digital presence. After all, ecommerce stores produce the revenue that keeps a company afloat, and without solid ecommerce productivity, other online strategies will likely fall short. Though it can be easy to lose sight of the importance of maintaining dynamic ecommerce web pages, professionals should make it a point to constantly improve their online sales methods. With that in mind, today we're going to focus on six subtle, but highly effective, tactics for bolstering the way your business moves product over the internet:  
Engaging Images
It's no longer enough to simply place stock photos of your products on ecommerce pages. Rather, modern consumers want to see products in action before they take a leap and make a purchase. Given that fact, engaging photographs that show products in their full glory will help facilitate sales. What's more, videos are a fantastic way to engage with leads and explore the many different uses of a given product. Never underestimate the power of aesthetics when it comes to sales, and make your "virtual shop window" as appealing as possible to online consumers.
Detailed Descriptions
In addition to eye-catching images, B2B businesses in particular should devote extra TLC to crafting detailed and accurate product descriptions. Because B2B transactions are so intricate, it's a wise idea to include all of the pertinent information regarding a product or set of products on your ecommerce site. Remember, even seemingly insignificant facts like the size of an LI Heparin tube or the ink capacity of an industrial printer can make a big difference in a customer's ultimate decision to make (or not to make) a purchase.  
Repeat Customer Engagement
Acquiring new customers is always a good thing, but most research indicates that retaining loyal clients will prove more profitable and cost-effective in the long run. Setting up your ecommerce store to engage with repeat customers is one simple measure to make your business more customer oriented. Features like a "recently viewed items" section will help customers find products they may have an interest in already. In addition, offering rewards, coupons, and other prizes for shopping online will likely enhance your company's reputation in the eyes of your most important clientele.
Landing-Page Congruence
Online shopping holds such a broad appeal because it's 1) simple and 2) convenient. Anything a business can do to make their site more user-friendly, then, will typically yield to increased returns. In an ideal world, customers should arrive at your ecommerce store through well crafted landing pages. Landing pages serve as a segue between ads and other digital media and your ecommerce pages. And if your landing pages synchronize well with your ads and your ecommerce store, you'll eliminate undesirable "friction" within the customer journey.
Ecommerce SEO
Contrary to popular belief, it's not only possible to boost the search-engine optimization (SEO) of ecommerce pages, but it's extremely beneficial to do so. True, most businesses focus the bulk of their SEO tactics on boosting their home page's visibility, or alternatively, promoting content on their site (blogs, pillar pages, etc.) Nevertheless, bolstering your ecommerce pages' SEO rankings will make it easier for interested leads to find your site –– and more importantly –– your products. Though it can be time-consuming, prioritize sound on-site SEO practices on the back-end of your website, designate apt keywords, and write helpful meta descriptions.
Furthermore, progressive businesses that want to go the extra mile can explore off-site linking opportunities in regard to their ecommerce pages. Seek out bloggers in your industry and other professionals who mention your product in a positive light and ask them if they'd be willing to link back to your product page. Chances are, if they're already a fan of your work, they'll be amenable to your request!
Regular Tests & Maintenance
Is testing your ecommerce site glamorous or fun? No. Is it essential to the viability of your business? Yes. At the end of the day, your ecommerce site has to be functional in order to produce positive results. Errors, bugs, 404 pages, and broken links will turn off potential customers and drive traffic away from your site for a myriad of reasons. If you rely on your ecommerce store to support your business, then you need to take website-page maintenance seriously. Otherwise, a few minuscule mistakes could cause a huge dent in your margins.
The Bottom Line
It's difficult to overstate the importance of a business's ecommerce store –– regardless of size, industry, or years of experience. More and more commercial transactions occur online every year, and companies with a strong digital presence hold a tangible advantage over their competitors who don't. Fortunately, following these six simple ecommerce best practices could enable your business to improve site traffic, conversion rate, and sales numbers!