Sequoia breaking up US, China funds
By Jessy Bains, Editor at LinkedIn News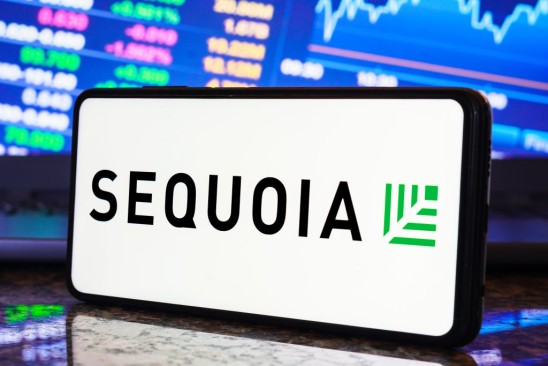 The venture capital behemoth Sequoia Capital will break itself up into three separate units based on geography by March of next year. The move, which comes amid growing tension between China and the U.S., will see Sequoia formally separate its Chinese and Indian-based operations and also create an entity that combines its U.S. and European businesses. The company said Tuesday that operating as one entity had become "increasingly complex" and created "market confusion." The three were already largely independent ventures before the announcement, Bloomberg notes.
The U.S. and European operations will continue to be called Sequoia, the Chinese fund will be called HongShan and the Indian unit will be called Peak XV Partners.
Sequoia Capital was an early backer of Instagram, Google and a number of Chinese companies including ByteDance and JD.com.
For more coverage of the VC and tech industry, click here to subscribe to Tech Stack, a newsletter from LinkedIn News.

Akhil Paul
Investor | Caparo Group | Advisor
🚨Breaking news: Global venture capital behemoth Sequoia Capital is splitting into 3 VC firms! Here's what you need to know..
→ US/Europe will remain Sequoia Capital
→ China will become HongShan
→ India will become Peak XV
🕵️‍♀️But why the sudden change?
🎤Forbes interviewed the managing partners: Roelof Botha (US/Europe), Neil Shen (China) & Shailendra J Singh (India) to get to the bottom of it…
👉🏽And…they suggest *conflict* between broadening portfolios was a greater catalyst for the move rather than geopolitical tensions (but some may argue otherwise!)
🤺For example Stripe (a Sequoia US investment) competes with Airwallex (a Sequoia China investment)
🌎In a world where remote work has blurred geographical boundaries — Chinese & Indian companies are increasingly trying to service a global market (and take advantage of the cost arbitrage!)
😳Botha recounted an "awkward" story of a U.S. based Sequoia portfolio company complaining that an Indian-based rival backed by Sequoia's team there was telling prospective customers it was the firm's big bet in the category!
😡 Singh expressed the same frustration noting that a prominent U.S. tech company complained to its Sequoia partner in the U.S. about a Sequoia India investment that it believed would be competitive in the future!
(*Sequoia India has since cashed out, without the US unicorn ever launching a rival tool in the end! How frustrating).
👉🏽As we witness an AI boom the partners anticipated potential clashes in the future
😳 For example, Sequoia is an investor in OpenAI via its US fund.
🫣Singh mentioned how not being able to invest in AI businesses in India because of a US conflict would be "debilitating"
💸Another reason for the split is that the fundraises for the latest funds ($2.85bn (India/SEA) & $9bn (China)) were largely independent & strategies are beginning to diverge…
👉🏽The US doubled down on early stage investing with China prioritising non-tech investing including infrastructure & public equities!
🔎It's worth noting Sequoia's other independent businesses, Sequoia Heritage (an endowment-style family office) & Sequoia Capital Global Equities (a public/private crossover firm) will remain the same.
🤝Botha says that he hopes the firms will consider each other *cousins* with a shared heritage, even though they'll no longer have a special relationship.
🙋‍♀️What are your thoughts on the decision ? Will other global firms follow suit? Drop your thoughts in comments.
Link to Alex Konrad's breaking news piece in comments👇
#venturecapital #startups #angelinvesting #investing #technology #tech #innovation #startupstrategies #leanstartups #india #china