More remote workers are willing to move in order to find affordable housing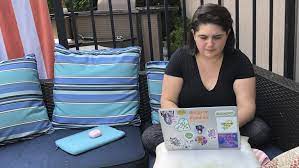 Housing is less affordable than it has been in about four decades. But buying or renting a home might be even less affordable now if it weren't for the continuing impact of remote and hybrid workers that resulted from the pandemic, according to a recent study by Fannie Mae.
The study, which was an analysis of Fannie Mae's monthly National Housing Survey, with questions asked among more than 3,000 mortgage holders, owners, and renters between January and March this year, looked at how remote and hybrid work has changed over the past few years and its impact on housing.

More people are willing to move to less expensive areas further away from offices in city centers than a few years ago, according to the report. Continuing remote and hybrid work, at levels remarkably unchanged from two years ago, is enabling people to move toward housing affordability, the study found.
The report also revealed that "affordability" is the most important factor in finding a place to live, both for renters and homeowners.
At the beginning of the year, 22% of remote and hybrid workers said they would be willing to relocate to a different region or increase their commute. Only 14% such workers were willing to do so in the third quarter of 2021, which is used as a comparison throughout the study and was when many workplaces attempted a "return to work" until the Omicron variant of Covid-19 pushed many employers' plans back that winter.
Workers who are able to break their ties to living in an area because of its proximity to work are able to spread out, reducing the competition for a historically low number of homes for sale that could push prices even higher.
The research showed that among remote workers, all age and income groups have grown more willing to relocate or live farther away from their workplace since 2021. But younger workers — those between 18 and 34 — are significantly more willing than those older than them to live or commute a further distance from their work, with the share willing to do so jumping from 18% in 2021, to 30% in 2023.
"We believe this greater willingness to live farther from the … workplace may be an indication that some workers are feeling more secure about their remote work situation … or their ability to find another job if their current employer were to change its policies," wrote the researchers, in a summary.
This is good news for remote workers during a time of crushingly low levels of home affordability.
Where we work now
Remote and hybrid work may be here to stay. Or, it's here long enough for people to buy or rent a new home because of it, the researchers found.
Despite the demands by leaders of some prominent companies that workers need to head into the office or head out the door, the share of fully remote and hybrid workers has remained surprisingly constant in the post-pandemic era, according to the study.

In the first part of the year, 35% of respondents worked fully remote or worked a hybrid mix of some time at a workplace and some time at home. That was only slightly down from 36% in 2021.
While the share of workers going to a work site or office every day was unchanged at 49% in both 2021 and in 2023, the share of people working fully remote ticked up to 14% this year from 13% in 2021.
Homeowners continue to be slightly more likely to work from home than renters. And those with more education and higher incomes are also more likely to have a work-from-home situation, which is consistent with 2021, the study found.
Only 30% of lower-income people, earning 80% of the area median income, could work remotely or hybrid in 2021, and that dropped to 27% by this year. Meanwhile 42% of upper-income people, those making 120% of the area median income, were able to work from home in 2021 and that number did not change in 2023.
Source: CNN